TMZ's Crazy Pet Pic -- WINNER!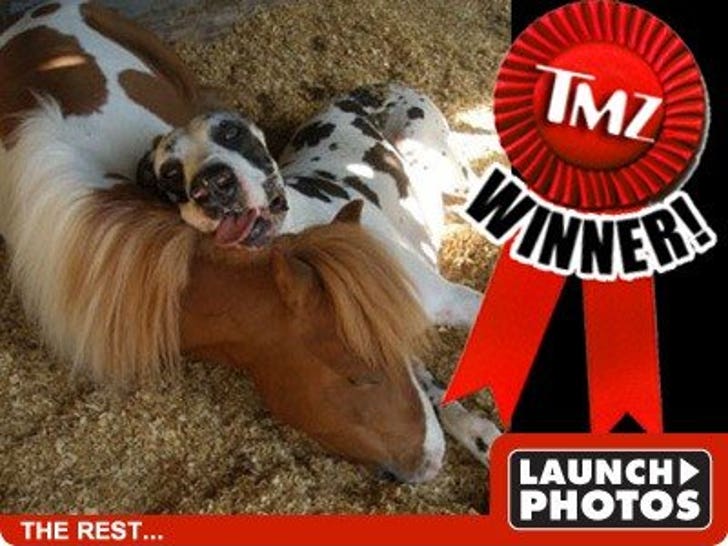 The tribe has spoken and by the closest of margins, Rooster and Saber's snuggle snapshot scored the $250 prize in our Crazy Pet Pic Contest!
**This week's contest is Summer Sunburn Snapshots -- so be sure and email in your baddest burn for a chance at the $250 prize and a few really cool mystery prizes from TMZ!