Big Boi Serves Up Sashimi at SeaWorld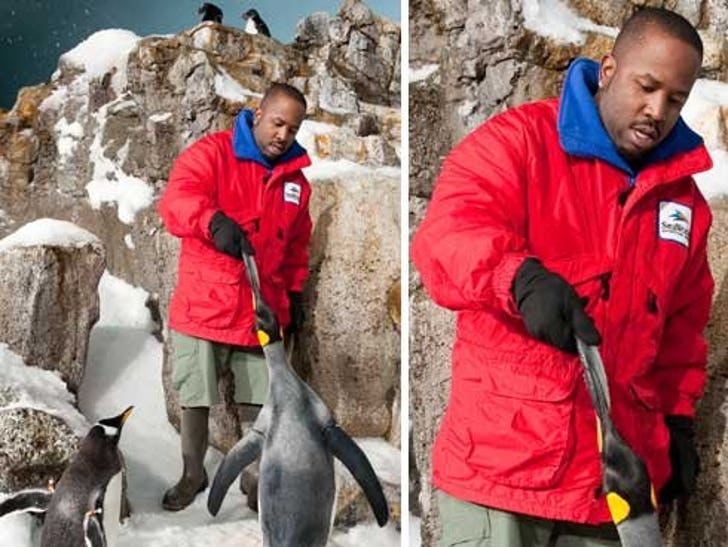 Things got a little fishy at SeaWorld last week for Outkast member, Big Boi.
The rapper was on a trip with his family to the massive Orlando aquarium and theme park -- and the VIP tour brought him face-to-beak with these ferocious penguins, allowing him to overcome his fear of being cuddled to death.
SeaWorld's publicist tells us the penguins were the highlight of his trip.