Tim McGraw to 'Abusive' Fan -- Get Outta Here!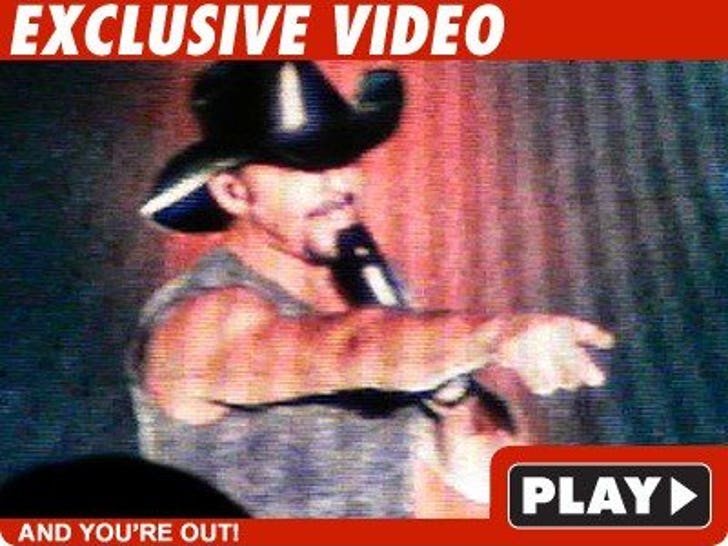 TMZ has obtained footage of Tim McGraw giving an allegedly "abusive" fan the boot at his concert last weekend -- pointing the guy out to security and demanding they drag him away.
McGraw refused to continue singing at the Paso Robles gig until the man was removed, telling him "You don't
treat a woman like that."