Jessica Simpson -- Dates Cowboys, Is An Indian
Jessica Simpson --
Dates Cowboys,
Is An Indian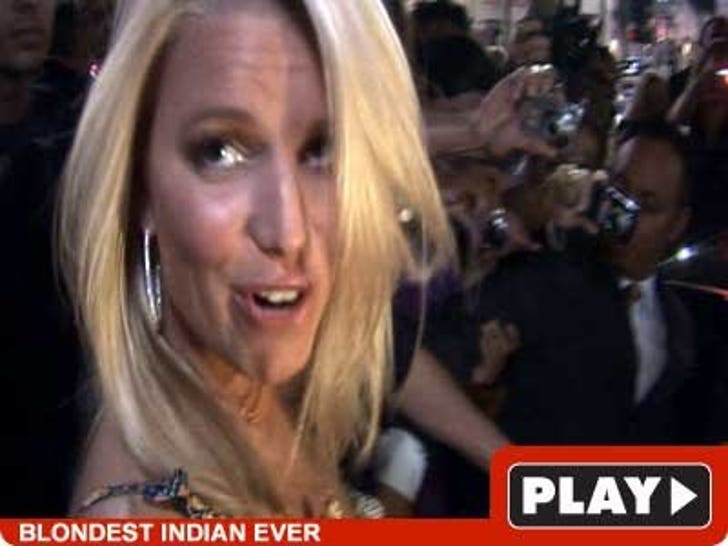 Jessica Simpson insists she is not an Indian giver -- but that she is, in fact, an Indian. Huh?
Simpson angered some Native American groups when she told us earlier this week she wasn't an Indian giver -- after we asked her if she would take back a boat she bought ex-BF Tony Romo as a gift.
When we asked her about the comment last night outside of Katsuya in Hollywood, she told us, "I am Indian, alright?"
Her Indian name would be She Who Does Not Speak Good.