Beckham to Shaq -- Go After Kobe, Not Me!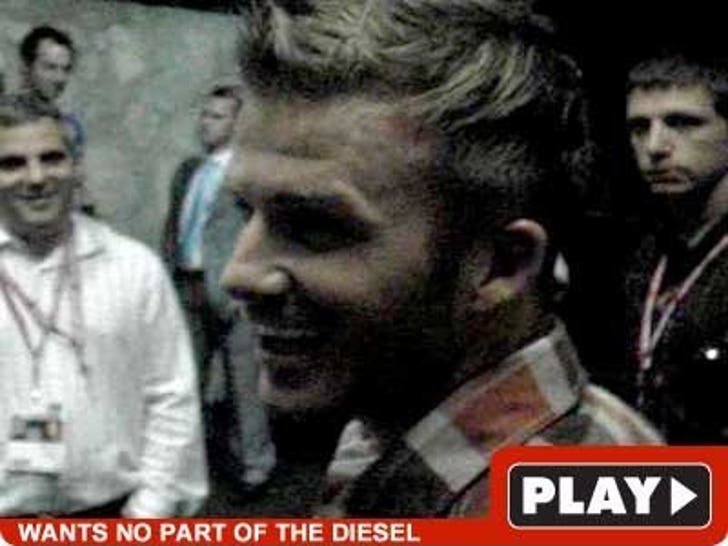 David Beckham is finally responding to Shaquille O'Neal's soccer challenge -- and he thinks Shaq should pick on someone a little bit closer to his enormous size.
Shaq posted a challenge to Beckham on his Twitter recently that said, "Dear david beckham, I kno u heard about my shaq vs show, anyway u will never score a goal on me, I challenge you lil man."
But when asked about it last night, Beckham said, "I don't see him calling Kobe out ... I think Kobe could score against him."
Don't dredge up the past, Becks -- Shaq and Kobe are friends now.