Screech Rakes In Serious Dough at Pizza Place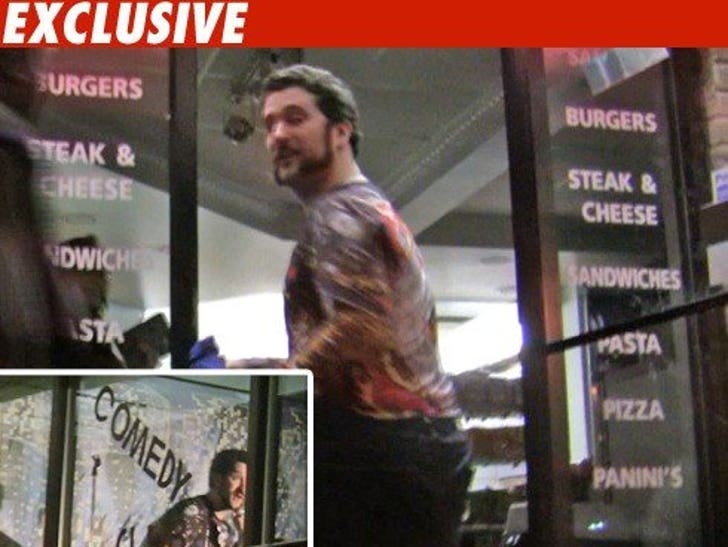 We were all prepared to shred Dustin Diamond when we discovered he booked a comedy show at a small town pizza joint this past weekend -- turns out Screech is the one laughing ... all the way to the bank.
TMZ has learned the former "Saved by the Bell" dork got paid $2,000 for a 2-night stand-up gig at Listrani's -- a local pizza place-turned-comedy club in Arlington, Virginia.
Besides the paycheck, the pizza joint also forked over enough dough to cover ...
...Diamond's airfare and hotel room.
But the investment paid off, Diamond sold out both shows -- although the "theater" only fit 50 people.
As for Diamond's show -- we're told he spent a good part of his act ripping his former "SBTB" castmates and trashing his own suspender-wearing alter-ego ... could make for an awkward reunion.
Just a few more cheesy gigs and Screech should be able to pay off that $21,000 the IRS says he owes.