Shaq to Beckham -- You're Afraid, Very Afraid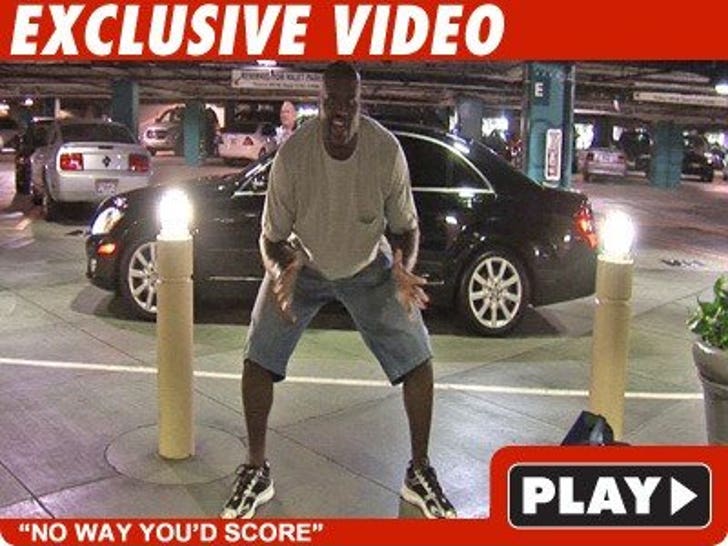 This might be the greatest piece of video we have ever shot! WATCH THIS!
"The Diesel" is looking to run right over David Beckham -- 'cause last night Shaquille O'Neal was trash talking like crazy, calling out the "scared" Galaxy star for refusing to accept his one-on-one soccer challenge.
Quick recap: Shaq threw down the gauntlet on Becks, via Twitter, saying "u will never score a goal on me, I challenge you lil man." David responded by deflecting attention, telling press "I don't see him calling Kobe out ... I think Kobe could score against him."
But last night at the Sherman Oaks Galleria, Shaq took the smack talk to another level -- saying to Beckham, "There's no way you'd score on me ... how many goals did you score for the Galaxy?"
Shaq didn't just entertain our photog, dude shook hands and posed with every single fan who approached him ... and for the record, we've never seen Beckham do that.