Steven Tyler Goes Down -- The Video!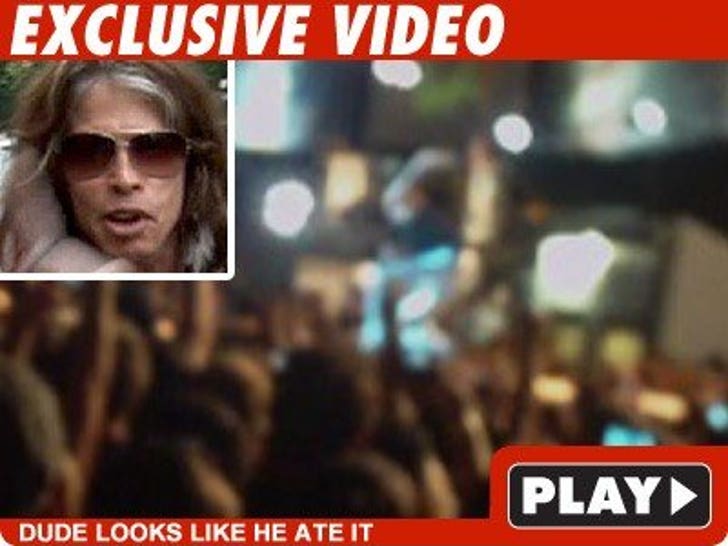 This is what happens when you're livin' on the edge -- sometimes you fall off of it!
61-year-old Aerosmith frontman Steven Tyler tried to entertain crowds with a crazy, spinning chicken dance last night in South Dakota -- and ended up flying off the stage.
He was airlifted to a nearby hospital after the fall -- he suffered minor head, neck and shoulder injuries.