Kanye's $100,000 Rap Attack on TMZ
Kanye's
$100,000 Rap Attack
On TMZ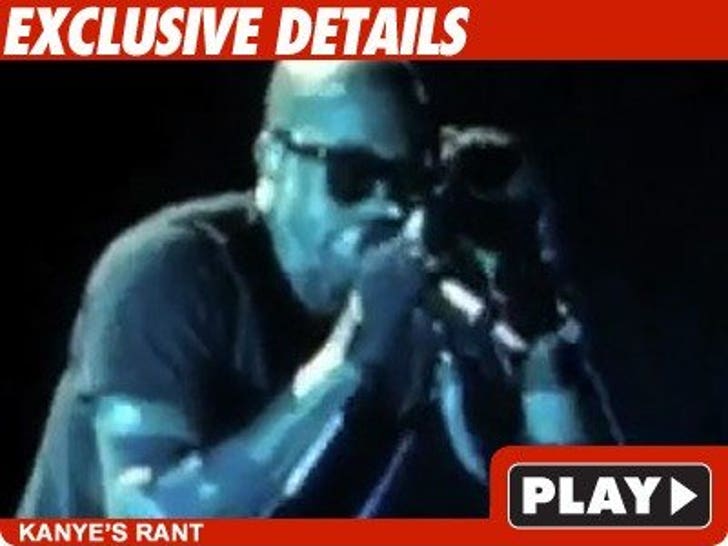 Kanye West has learned how not to make friends and influence people -- at least the people who will decide if Kanye goes to jail.
West absorbed himself in a freestyle rap Wednesday night in NYC, going off on TMZ for the "confrontation" at LAX where he smashed our camera light to the ground and his bodyguard broke a still camera last year. Kanye has been charged with criminal battery, vandalism and grand theft.
During his show he sang: "Who doesn't think it's illegal, TMZ? And I have to pay $100,000 to the photographer that said I broke his arm, but I was just breaking your f**king camera, I wasn't tryin' do you no harm."
Not only was Kanye's rant a bad move given there are charges pending .... he's also wrong. If we got a check for $100,000, it blew off the doorstep ... we haven't gotten a penny yet, and all we want is for him to fix our light. We're told the still cameraman -- who doesn't work for us -- hasn't gotten a dime either.