Pittsburgh Steelers Targeted Over Gun Party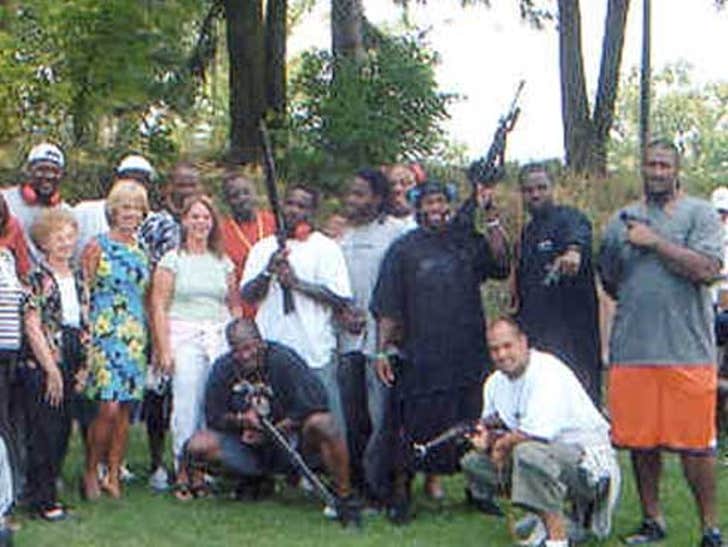 The Pittsburgh Steelers are in the cross-hairs again after pictures surfaced of 14 players horsing around with guns -- and pointing them at each other's heads at a police firing range in 2006.
The photos appear to show several key members from the 2006 Super Bowl championship team -- including Joey Porter (front left), Ike Taylor, James Harrison, Max Starks, James Farrior, Brett Keisel and Najeh Davenport -- screwin' around with the high-power firearms while state troopers smiled in the background.
Ironically, a police spokesperson claims the players were there because the "Steelers camp" had requested a gun safety course.
Even the National Rifle Association won't defend this, telling the Philidelphia Daily News there were multiple "dumb and dangerous" safety violations. No kidding...

UPDATE: The Steelers just released the following statement:
"Steelers players are counseled at least annually on the importance of gun safety. We are not aware of any violations of law or NFL policies in regard to the visit to the State Police facilities three years ago. We recommend all of our players use extreme caution and good judgment if they choose to possess a firearm."