Ripped Olympians Go to Rehab
Ripped Olympians
Go to Rehab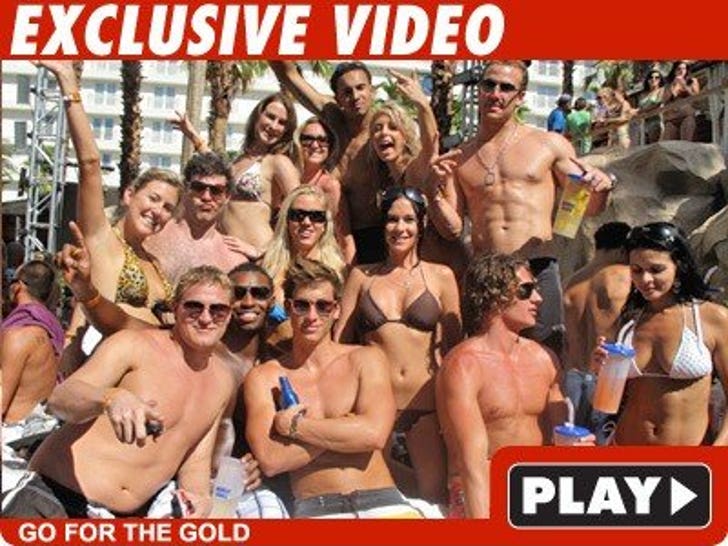 Olympians Ryan Lochte, Cullen Jones, Ricky Berens, Scott Spann, Ed Moses and another swimmer named Matthew Haupt brought their chiseled physiques to Rehab in Vegas yesterday.
Michael Phelps was supposed to show up to the Hard Rock Hotel & Casino pool party -- but opted out after his accident last week.
Between them, these guys have almost 30 world records, 10 Olympic medals and an uncountable amount of abs.