Nude Tape Star to Vet: My Dog May Be Coke'd Up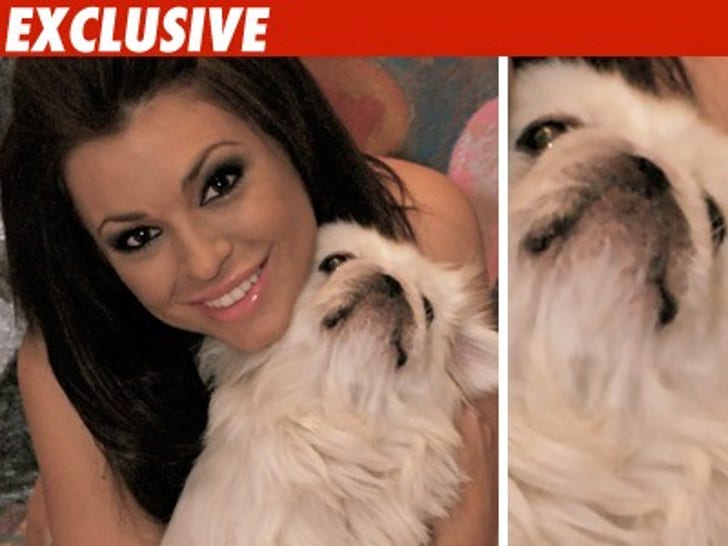 He's only a puppy -- but Kari Ann Peniche's 18-month-old doggie may have already had a dangerous brush with cocaine.
It all went down back in July -- back before Kari Ann's naked threesome tape surfaced with Eric Dane and Rebecca Gayheart. Peniche's house sitter noticed her Pekingese puppy "Buster" began to vomit, experience diarrhea, and twitch uncontrollably.
Kari Ann had a house sitter because she was shooting Dr. Drew's "Sober House" at the time. When she found out her pooch was in distress, she immediately left the rehab facility and rushed home to take him to the vet .
According to the veterinary report obtained by TMZ, Kari Ann told the doc Buster may have been exposed to Xanax, cocaine, methamphetamine or other unknown drugs.
So how would Kari Ann know about Buster's exposure to drugs? It's a mystery. What we do know is that Mindy McCready was living in the house at the time. Mindy told us, "I've never hurt an animal and I don't do any drugs." For the record, Mindy pled guilty in 2004 for using a fake prescription to buy OxyContin.
After the vet ran tests, it was determined Buster was suffering from "unknown toxin/drug exposure." But don't worry, Buster was treated and eventually recovered.