Pauly Shore's Ballistic On-Set Tirade -- Unreal!
Pauly Shore's
Ballistic On-Set Tirade
Unreal!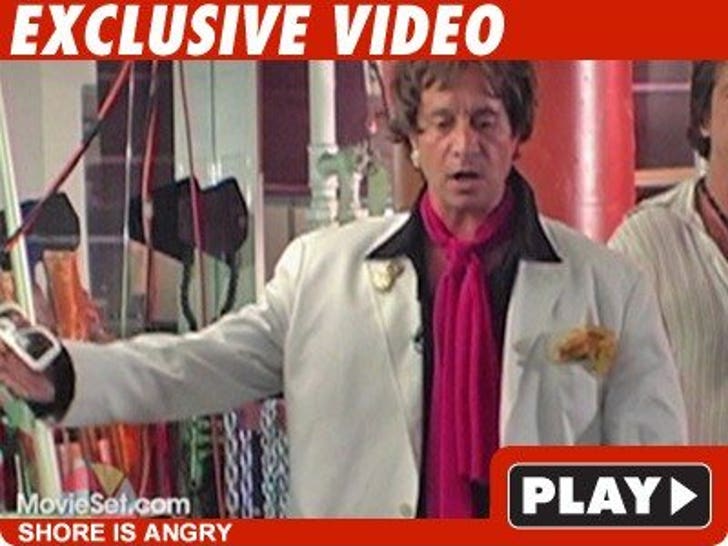 Pauly Shore went absolutely nuclear on the set of his new movie -- unleashing a screaming, f-bomb laced, Christian Bale-esque tantrum that could only be described as ... well, totally unbelievable.
TMZ obtained footage from MovieSet.com of the recent tirade, in which Pauly freaks out on the set of "Brand Dead" when he hears producers talking to each other during a scene he was shooting.
Pauly, who was playing a gay sports commentator at the time, screamed, "Shut the f**k up while we're working ... I'm playing this gay guy all day, wearing this f**king wig on my head ... have you ever been on a set before?"
There's way more yelling, way more cussing, way more freaking out.
But it all seems suspicious -- especially since that "real" footage of Pauly getting punched in the face at a comedy club a few years ago turned out to be an elaborate hoax to publicize a movie.