Bigwigs Go to Bat for Chris Brown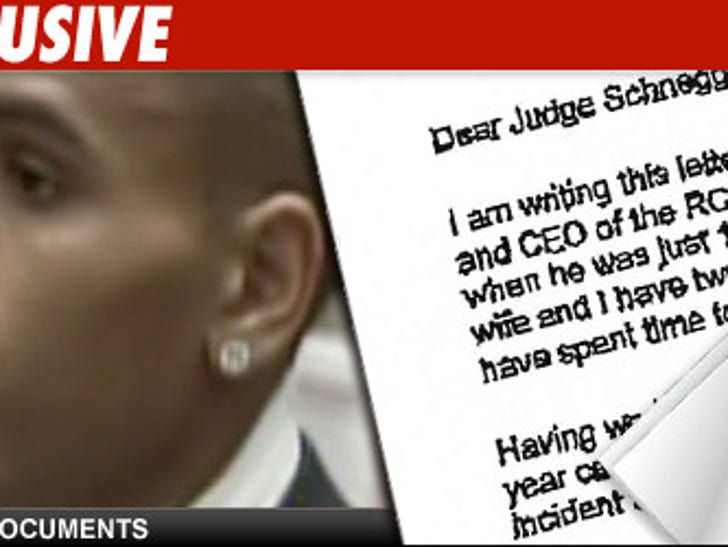 Some of Chris Brown's most powerful friends tried to do some serious damage control before today's sentencing -- firing off letters of support to the judge .. and in one case, even invoking the name of the almighty Oprah Winfrey.
The letters, written by a big-time record mogul, an Apostle, and a high-power entertainment lawyer -- were put in the Chris Brown file for the judge to read and consider before she sentenced him for his February attack on Rihanna.
Here are the highlights:

Barry Weiss -- CEO of the RCA/Jive Label Group -- "I've come to regard him as a surrogate son ... I understand the seriousness of his actions, but most importantly, he does."

Kenneth Meiselas -- Entertainment Lawyer -- "I represent many of the world's most famous entertainers ... Chris traveled to Africa with Oprah Winfey to help the underprivileged children who were attending Oprah's school."
Apostle Samuel Harris Jr. -- Senior Pastor -- "I've been in the recording industry 18 years ... I also submit that God has personally revealed to me that he is chosen for a special purpose for our society and around the world."