Britney Spears and Her Kids -- Rick Rolled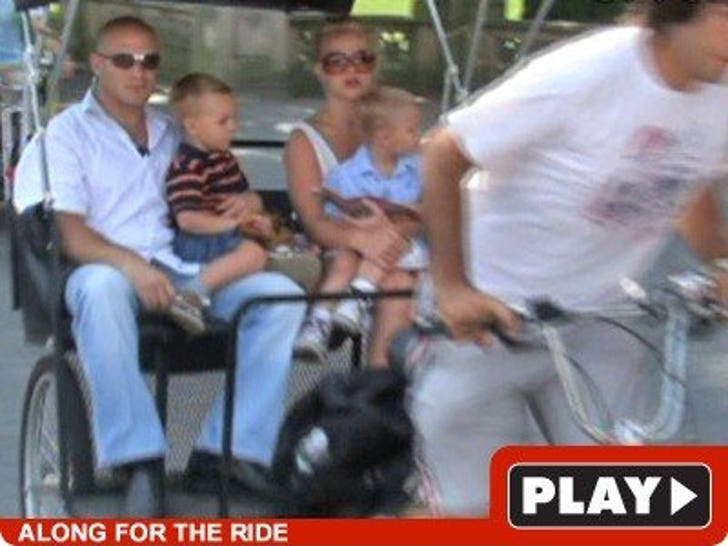 Well, technically she was rolled in a rick ... shaw.

Britney Spears took the boys on a cycle rickshaw through Central Park yesterday in NYC -- and thanks to our photog's ability to skateboard and pap at the same time, we were able to keep up ... most of the time.
FYI -- One of her massive bodyguards got his own cart.