Megan Wants a Millionaire Star -- Remember Me?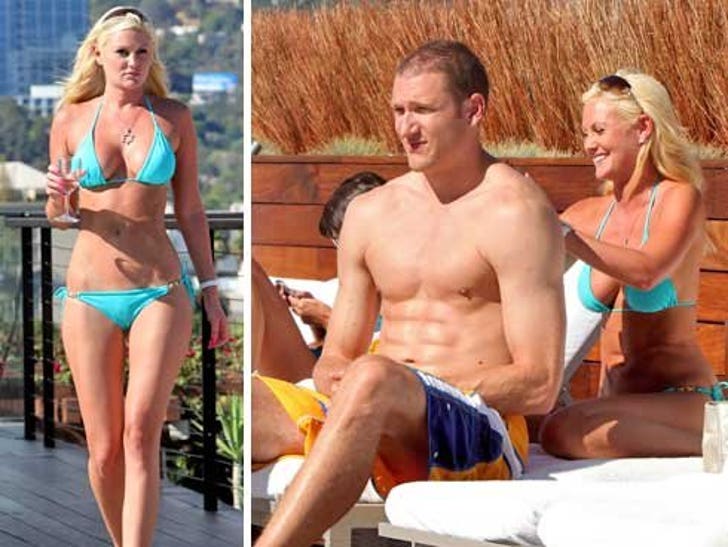 The chick who was "supposed" to be the star of "Megan Wants a Millionaire" is finally crawling out of the "one of the contestants from my show may have murdered someone" shadow ...
Sporting a tiny blue bikini, Megan Hauserman strutted around an L.A. hotel yesterday with a mystery man -- who wasn't one of the men vying for her affection on the reality show that featured suspected wife-killer Ryan Jenkins.
VH1 made the decision to pull Megan's show once Jenkins -- who was one of the contestants -- became a suspect in the murder of model Jasmine Fiore.