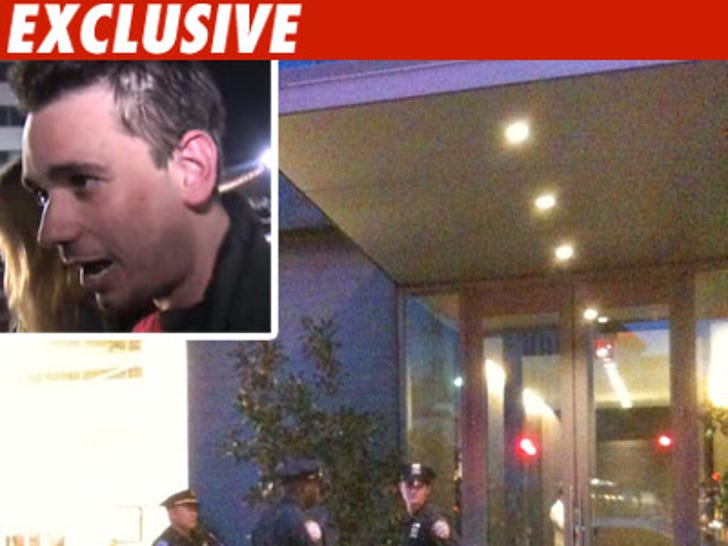 Law enforcement sources tell us DJ AM -- also known as Adam Goldstein -- was found dead this afternoon in New York City.
Sources tell us he was found in his apartment at around 5:20 PM. We're told drug paraphernalia was found at the scene.
Our sources say DJ AM had not been seen or heard from for a few days -- one of his friends went to check on him, but got no response after knocking on his apartment door.
We're told the friend called the cops, who gained entrance to his apartment and found the body.
Back in September of 2008, DJ AM and Travis Barker survived a plane crash in South Carolina. Four people died in the crash -- which was caused when the airplane aborted takeoff and then ran off the runway. DJ AM and Barker were the only survivors.
UPDATE: A rep for DJ AM just issued the following statement: "Adam "DJ AM" Goldstein was found deceased this afternoon in his New York City apartment. The circumstances surrounding his death are unclear. Out of respect for his family and loved ones, please respect their privacy at this time."