Is She Really Going Out With Him?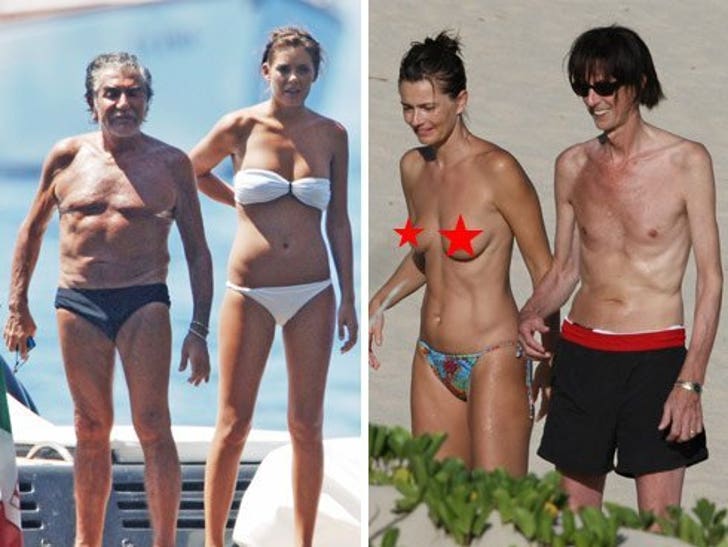 Here's Speedo-lovin', diminutive designer Roberto Cavalli, 68, with a twenty-something model yesterday in Italy (left) -- and supermodel Paulina Porizkova with her full-bodied hubby of 20 years Ric Ocasek earlier this month (right).
We have just one question: Which couple is more mind-boggling?