Beware of People Pushing MJ Tribute Shows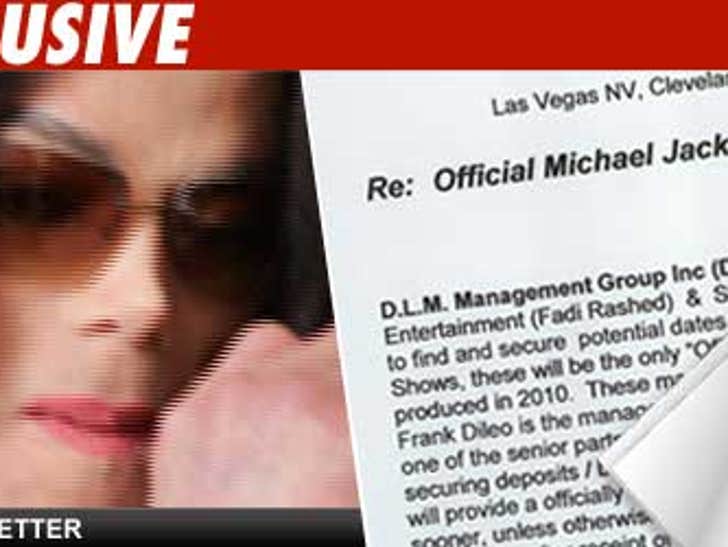 Michael Jackson's former manager claims he's shopping "the only 'Official Tribute Shows' honoring Michael Jackson" -- too bad no one in MJ's family knows anything about it.
We obtained a letter sent out by Frank Dileo -- who describes himself as "the manager for Michael Jackson in life and in death" -- and his business partner Mark Lamicka, who are trying to get people on board for Jackson tribute shows in "Canada, China & United Arab Emirates" in 2010.
We spoke to multiple members of the Jackson family -- including Joe Jackson -- who said they had no idea Mark and Frank were doing this.
Now ... a little background: Lamicka was sued for fraud in 2007 by some concert promoters, after he shopped around a tour for the band KISS without permission. According to court docs, Lamicka failed to appear at the trial and a default judgment was entered for $300,000.
We called Lamicka for comment and he said "I don't think there's any truth to this whatsoever ... can I get back to you tomorrow?" We're still waiting.
UPDATE -- Dileo tells TMZ: "That document, that is not my signature on that document, that is not my company, I don't know who these people are, I don't know what else to tell you."