Celeb MJ Impersonator at Jackson After-Party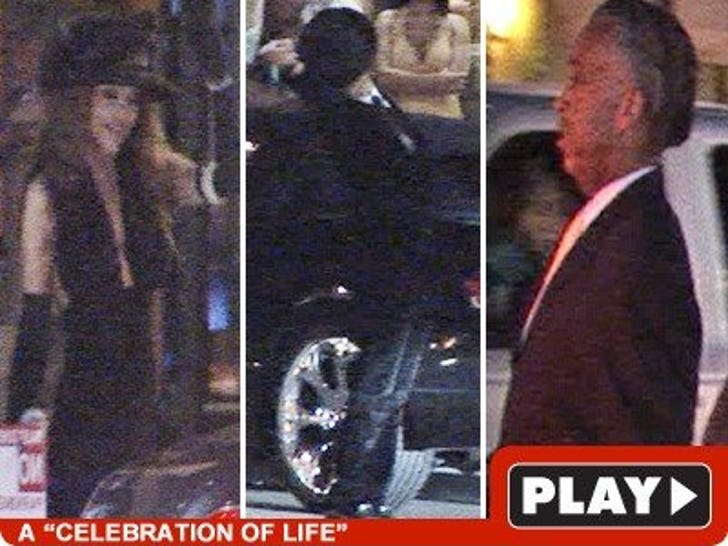 After Michael Jackson's burial last night at Forest Lawn, his famous friends and family members gathered at an Italian restaurant in Pasadena for one last hurrah ... with one star busting out a fedora and an MJ dance move for a quick Jacko tribute.
After La Toya, Tito and Reverend Al Sharpton left the joint, it was MJ's old friend Corey Feldman who made the crowd go nuts by the valet stand. Sure, it was a little fame-whorish, but it was also kinda sweet...