MJ's Funeral -- The Stars Arrive
MJ's Funeral
The Stars Arrive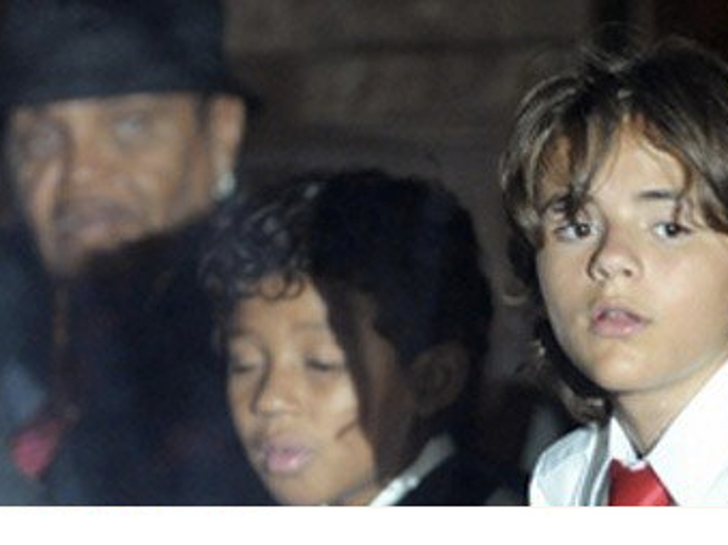 UPDATE 8:10 PM PT: The Jackson family has arrived -- only an hour and ten minutes late.
Rest in peace, Michael Jackson.

UPDATE 8:00 PM PT: The Jackson family has still not arrived ... the service was scheduled to begin an hour ago. Some of the guests arrived around 6:30.

UPDATE: Lisa Marie Presley -- Michael's ex-wife -- just arrived. Corey Feldman is there too.
The star-studded crowd is arriving at Michael Jackson's funeral -- Liz Taylor, Barry Bonds, Macaulay Culkin, Mila Kunis, Chris Tucker, Al Sharpton and more...
Meanwhile, the family has still not left their Encino compound.
Does the fashionably late rule apply to a funeral?!