Neverland Owners Make Trademark Move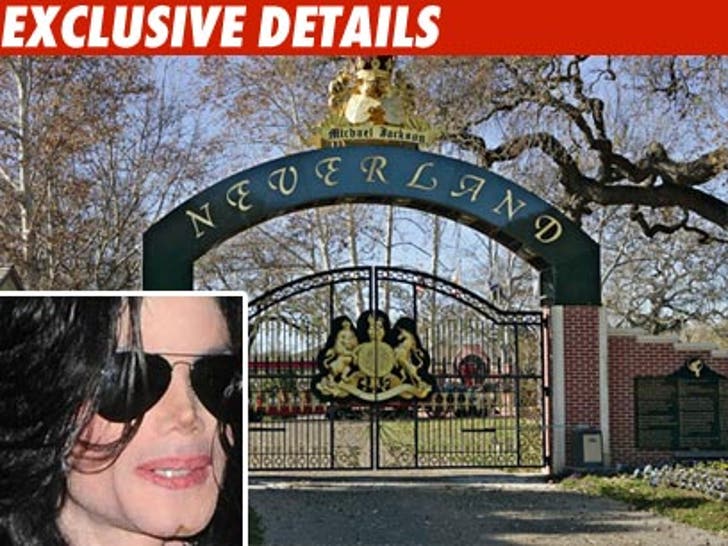 The company that owns Neverland Ranch hasn't gotten permission to turn Michael Jackson's old stomping grounds into a tourist attraction -- but they just filed a bunch of trademarks with the U.S. Patent Office just in case they do.
We just got our hands on trademark applications filed by the Sycamore Valley Ranch Company -- a company started by Colony Capital and Michael Jackson -- who is attempting to lock down the following names to use with the property: Neverland Ranch, Neverland Valley, Neverland Valley Ranch, and Neverland.
Sycamore also filed paperwork requesting to use the four Neverland names on several products and services including:
1) "Museum services - namely opening a museum in Michael Jackson's former home and providing tours ... providing theme park services."
2) Printed material (post cards, greeting cards, bags, non-fiction books about Michael Jackson, etc.)
3) Games and playthings (toys, dolls, roller skates, toy rockets, board games, playing cards, etc.)
4) For "providing facilities for business meetings and conferences ... retail and online retail store services ... mail order catalog services in the field of novelty, gift, and souvenir items"
5) Clothing, footwear, headgear
But don't get too excited yet -- we spoke with several members of the Jackson family who claim they were never asked permission by SVRC. In fact, Joe Jackson made it very clear, "Colony Capital cannot do this without our permission."