Jermaine on London Concert -- Not So Fast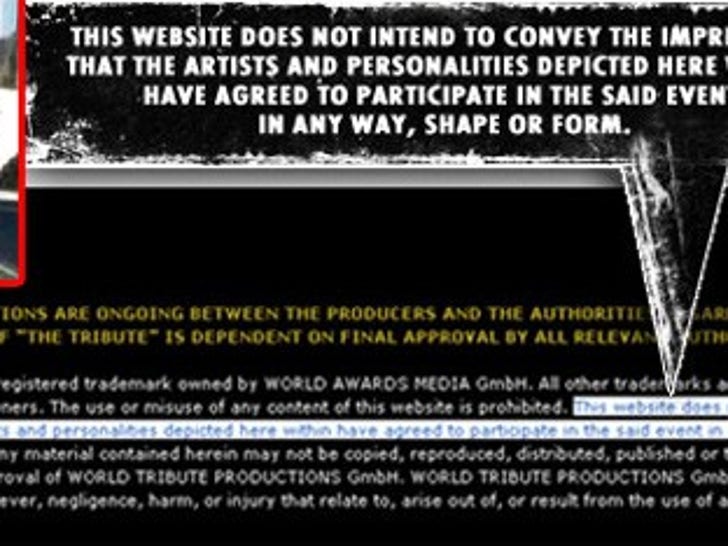 Jermaine Jackson made it appear that he pushed back the date for the Michael Jackson tribute concert so big artists could clear their schedule and appear -- but here's something you probably didn't see.
On the official website for the concert, if you go to the jump page with all the legal mumbo jumbo ... it takes back everything Jermaine seems to have promised.
Here's a quote straight from the website:
"This website does not intend to convey the impression that the artists and personalities depicted here within have agreed to participate in the said event in any way, shape or form."
The legal statement has been up on the website since the beginning ... even though the front page of the site (which has since been changed) clearly stated Chris Brown, Natalie Cole and Mary J. Blige were "confirmed to appear at the tribute."
So if you buy tickets to Jermaine's tribute concert in London, a word of caution ... read the fine print.