Matt Damon -- Some of My Movies Suck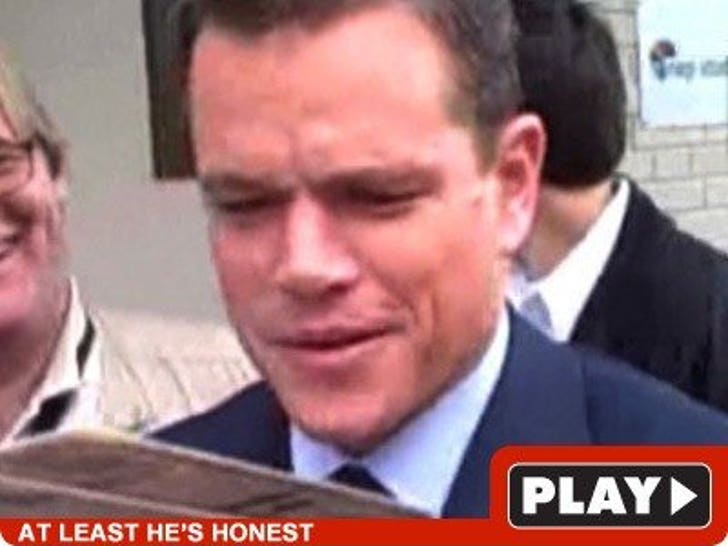 Even Matt Damon knows his IMDB is soiled with a few stinkers -- because let's face it, not every movie can be "The Departed."
Matt admitted his shortcomings yesterday after a photog in New York sucked up to him by saying, "You've never made a bad movie in your whole life."
The "Stuck on You" and "The Brothers Grimm" actor quickly called BS on the guy ... literally ... by saying, "That's bulls**t."