Lou Ferrigno -- Too Hip To Park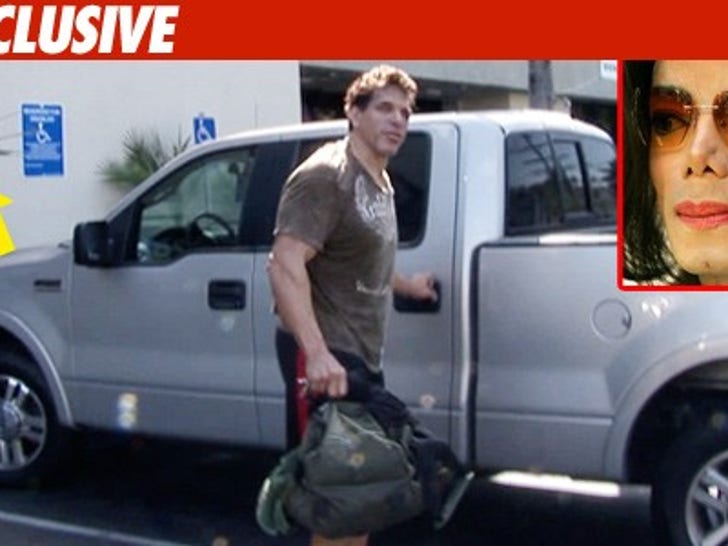 There's a damn good reason bodybuilding legend Lou Ferrigno was parked in a handicap space when he hit Gold's Gym in Venice a few days ago -- and it all has to do with Michael Jackson.
TMZ spoke with Ferrigno's wife, who told us the bodybuilding legend recently underwent a hip surgery -- not to mention he already has "a fake hip and two fake knees."
But here's the rub: Ferrigno -- who was Michael Jackson's personal trainer -- only scheduled his most recent hip surgery after following Michael's advice.
Ferrigno told us that while he was pumping MJ up for the ill-fated "This Is It" tour, Jackson encouraged him to do "Dancing with the Stars." Lou -- who knew he had a bad hip -- listened to MJ and met with the "Dancing" people.
Lou claims the "Dancing" people loved him -- so he decided to get hip surgery so he could be on the show. But Lou says after the surgery, the "Dancing" people "blew him off" and he was never officially invited to do the show.
So now Lou is still recovering from the surgery -- hence the handicap parking. But due to the fact that Lou told us he dominated the stair-stepper earlier this week ... we're assuming he'll be back to parking in a regular spot pretty soon.