Khloe K.'s Wedding Gifts -- Deep Fried and Drunk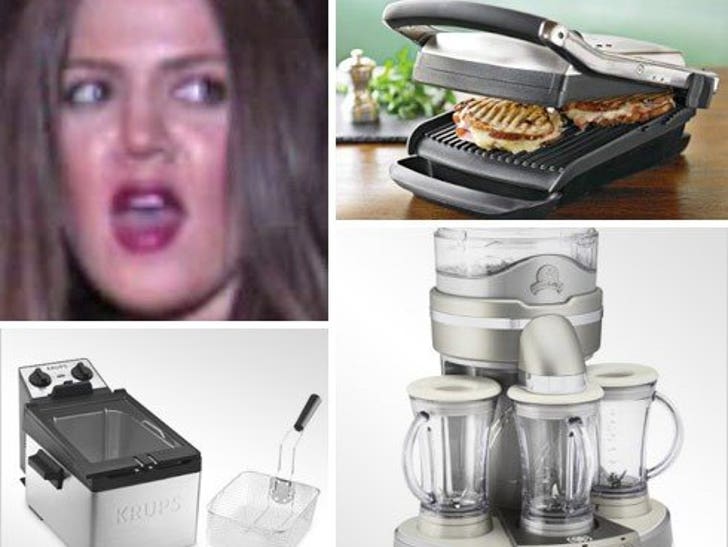 We got a good look at Khloe Kardashian and Lamar Odom's wedding registry -- and there are a couple things on there that are bound to make you mighty jealous ... and a little hungry.
As TMZ previously reported, the couple just registered at Williams-Sonoma yesterday -- and the gifts they're hoping for include a $100 panini press, $200 waffle maker and even a $400 deep fryer.
But the crown jewel of the registry: The $500 Premium Margaritaville Trio Frozen Concoction Maker -- a blender that can make three different pitchers of drinks ... at the same time.
Sure, they're all great presents in theory -- but the only things purchased so far have been a set of bowls and some measuring spoons.