Khloe to Wedding Guests -- Get Me a Knife!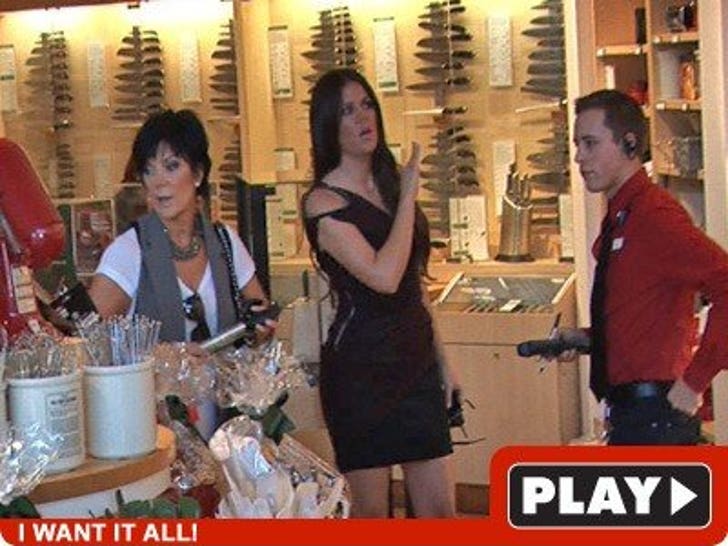 Yes, this wedding's really happening, so cookware specialists at Williams-Sonoma should expect a few Lakers stopping by in the next few days -- Khloe Kardashian and Lamar Odom just registered there.
Wedding etiquette states you get up to a year from the big day to give a gift. Our suggestion: Wait a couple months, see if this one lasts.