Plaxico -- Another Green Uniform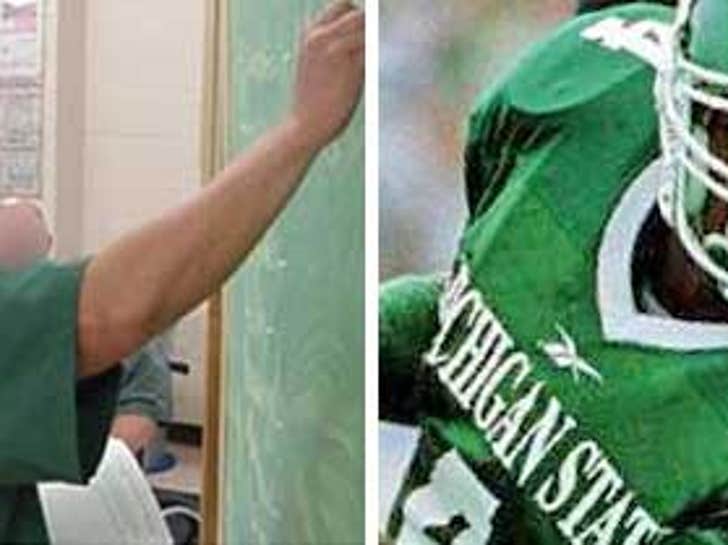 When Plaxico Burress lands at his next NY prison ... the former NFL star will have to sport a hunter green prison uniform -- and it wouldn't be the first time he's donned the color.
Burress -- a Michigan State alum -- rocked the green and white during his playing days in college ... back before he shot himself in the leg.
No word on what size uniform the 6'5", 235 pounder will require.