Plaxico Burress Gets Two Years in Prison
Plaxico Burress
Gets 2 Years in Prison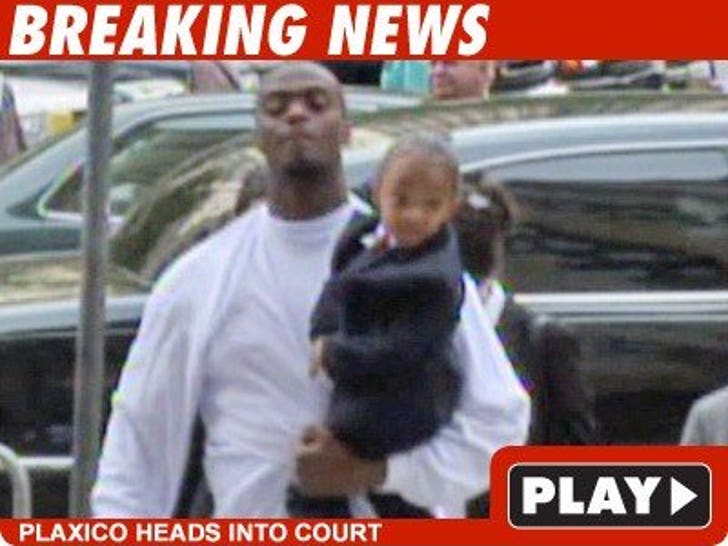 Former NY Giants star Plaxico Burress was just sentenced to two years in federal prison for criminal possession of a weapon.
Burress -- who was surrounded by his wife, son and father -- was immediately taken into custody following the hearing which happened just moments ago in New York.
Right after Plax heard his sentence, the 32-year-old NFL star hugged his wife and cradled his son. It was during this emotional moment that Plax began to tear up. The other members of Plaxico's family also began to cry in the courtroom.
Moments later, Plaxico stood up and made a statement in front of the judge saying, "I apologize to my family ... I thank everyone for their support."
Plaxico then walked from the courtroom into a holding area. He was never placed in handcuffs while inside the courtroom.
Plax accidentally shot himself in the leg in a NYC nightclub back in November 2008.
The gun was unlicensed and no one initially called police.