Klitschko -- I Wouldn't Hit My Bro for $5 Billion!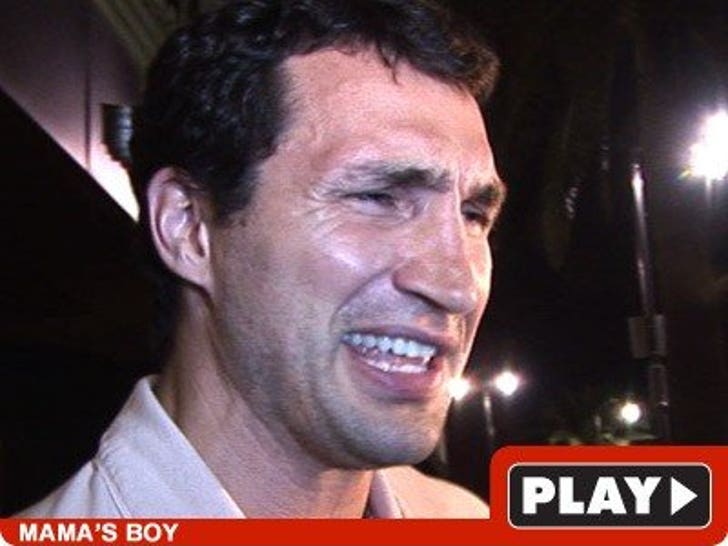 It'd have to be one hefty purse to get heavyweight boxer Wladimir Klitschko to take on his brother, Vitali -- because he says not even $5 billion would get him in the ring.
Dude was outside Katsuya last night, where he said he wouldn't do it because it'd break his mama's heart to see her sons fight each other. Vitali is currently the World Boxing Council champ though ... think Wlad's just scared?
He said he would take on Chuck Liddell, which begs the question ...