Video of Conan Going Down Hard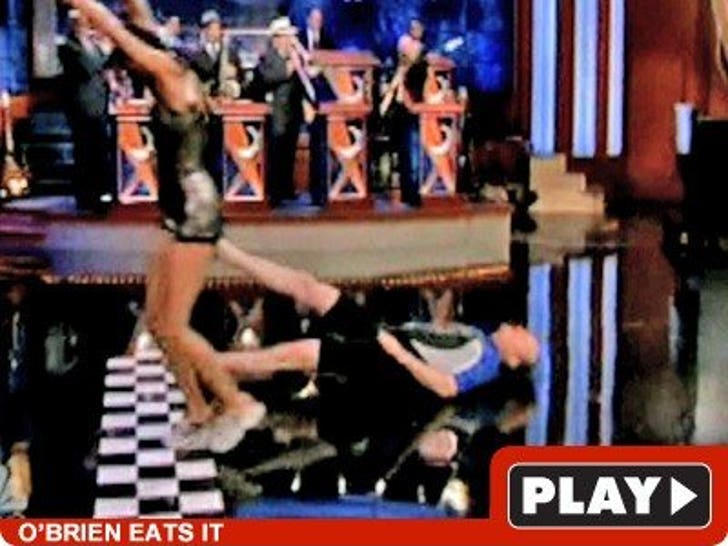 The Conan O'Brien slip and fall video is out, and it's all Teri Hatcher's fault!
Last night -- his first night back since Friday's accident -- Conan played a clip from the taping -- which shows him eating it during a triathlon skit with the Desperate Housewife ... an idea he said was all hers.
In another clip, right after the fall, Conan is dazed, and slurring his words.