Nic Cage -- Debt Man Walkin'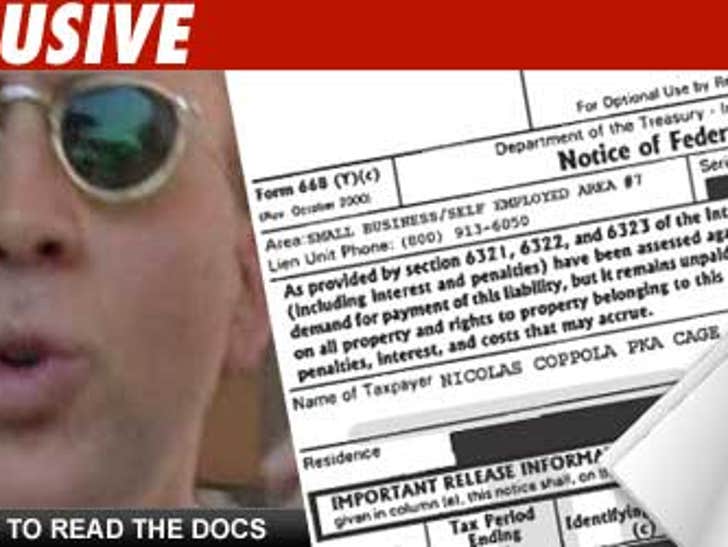 Nicolas Cage is the new six million dollar man -- as in, the government claims dude owes more then $6,000,000 in unpaid back taxes.
A notice of a federal tax lien -- obtained by TMZ -- shows the "National Treasure" actor made a serious dent in the national debt -- allegedly stiffing the IRS out of $6,257,005 he owed in income tax from 2007.
But it gets worse, Uncle Sam also claims Cage is a repeat tax deadbeat -- because according to another federal tax lien, Cage still owes a ton of cash from three more years of unpaid debts:
Which brings Nic to a grand total of $6,617,550.84 -- almost enough for the government to buy a hammer.
Cage's rep had no immediate comment.