This Little Piggy Went to Paris ... Hilton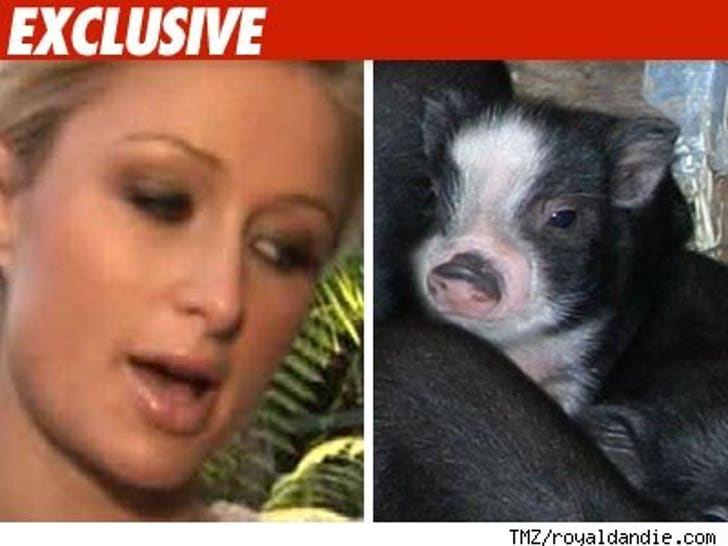 One lucky little pot belly piglet is about to live a life of luxury -- Paris Hilton style.
TMZ has learned Hilton has ordered a $4,500 Royal Dandie™ miniature pig from a breeder in Oregon -- who'll hand-deliver the piglet to Paris in 4-5 weeks.
Paris' piggy -- who'll be named "Princess Pigelette" -- will be nine weeks old when she arrives and is "closely related" to the piglet pictured. We're told she's black, white and pink -- and is already litter box trained.
A rep for Hilton tells us, "Paris is thrilled! She is a major animal lover and is excited for the arrival of her new piglette."
The breeder tells us these mini pigs are healthy, friendly, clean and more intelligent than a dog.
Tinkerbell -- if she's still around -- isn't gonna be happy about this.