Vince Vaughn: From Swingers to Sopranos?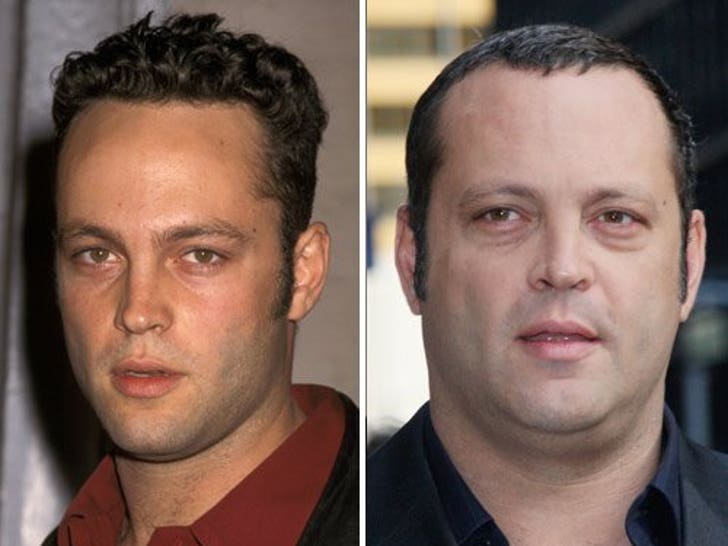 Despite becoming a celebrity and having dated Jennifer Aniston, Vince Vaughn does not have a bloated,er, ego.
Here's the 26-year-old swinger back in 1996 (left) -- and 13 years later, the 39-year-old Tony Soprano-looking version in NYC on Wednesday (right).
Badabing! He's a big star.