West Wing Star Feels Heat -- Apartment Burns Up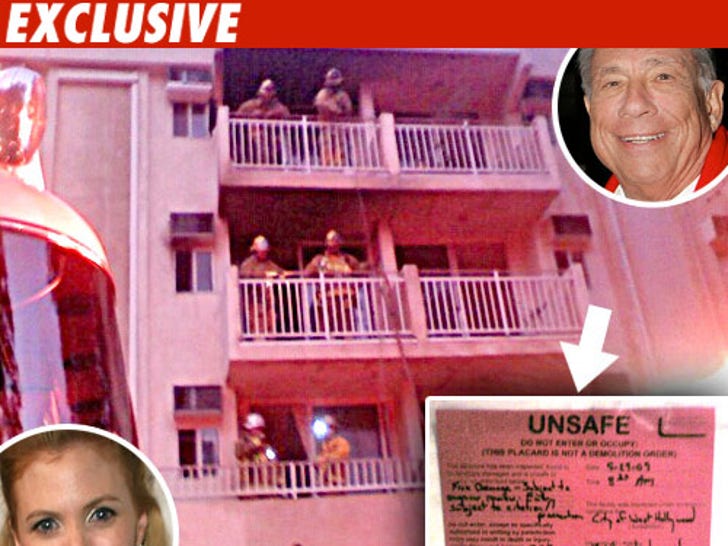 One of the stars of the "West Wing" claims she barely escaped a roaring fire at her West Hollywood apartment building last month -- and the building happens to be owned by the same guy who owns the Los Angeles Clippers.
The woman who was smoked out is Kim Webster -- who starred on the NBC show as Ginger the secretary for several seasons.

The L.A. County Fire Department tells us they deemed Kim's apartment "Unsafe -- do not occupy" after a fire tore through the place -- owned by real estate magnate Donald Sterling -- around 3:20 PM on September 28th. Fire officials determined the blaze was caused by faulty wiring on a 1st floor ceiling fan.
But Kim says she's now homeless -- and had to spend the following night in a shelter.
No word on when, or if, she can move back in.