Britney Spears -- ALIVE AND WELL!!!!!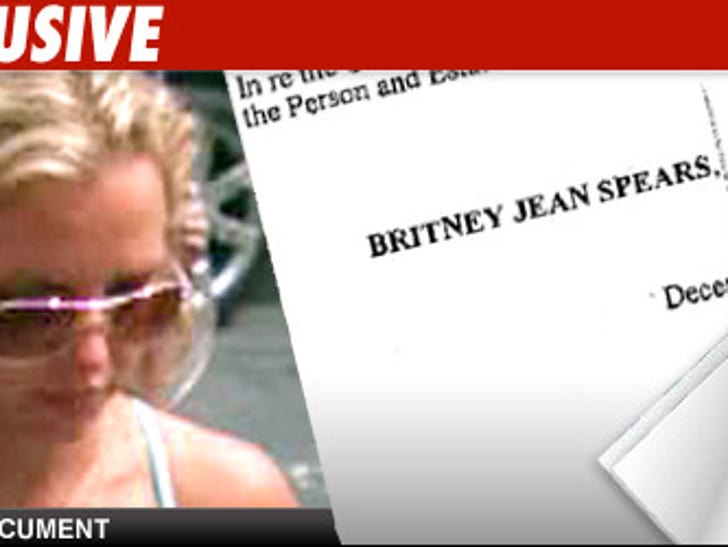 Boy, knock us over with a feather. We just pulled court documents that say Britney Spears is deceased! But don't panic -- it's not true. Just a little secretarial mess up.
The docs were filed last Friday in Britney's conservatorship case. The lawyers were asking the judge to restate an order, keeping various business records confidential.
But the first page reads, "In re the Conservatorship of the Person and Estate of BRITNEY JEAN SPEARS, Deceased."
No harm, no foul. Mega-lawyer Geraldine Wyle assures us Britney is just fine and has a long life expectancy, and she'll refile the papers, showing the Brit is still among us.