Soulja Boy Exposes the Family Jewels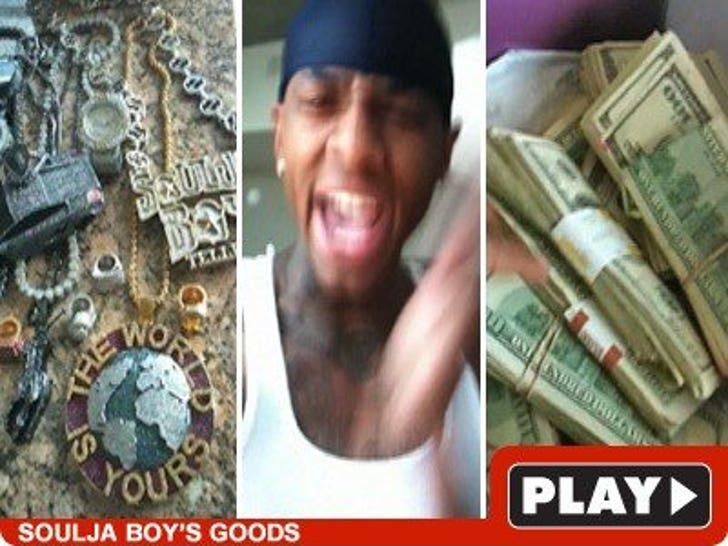 In what may be considered one of the dumbest displays of wealth of all time, Soulja Boy just showed the entire planet that he keeps tens of thousands of dollars in an unprotected shoe box in his apartment.

Oh yeah -- did we mention he was just robbed back in December?


SB just posted the arrogant rant on his Twitter page, in response to the story we ran yesterday -- that the rapper's landlord accused him of owing nearly $10,000 in unpaid bills.
So, feeling the need to prove his worth, Soulja whipped out a cache of cheesy-but-expensive jewelry and wads upon wads of $100 bills while one of his friends gave the following play-by-play: "wow .... wow ... wow ... wow."
Hopefully, SB takes a few of those unprotected bills and invests in a bodyguard.