David Letterman Search Warrant Affidavits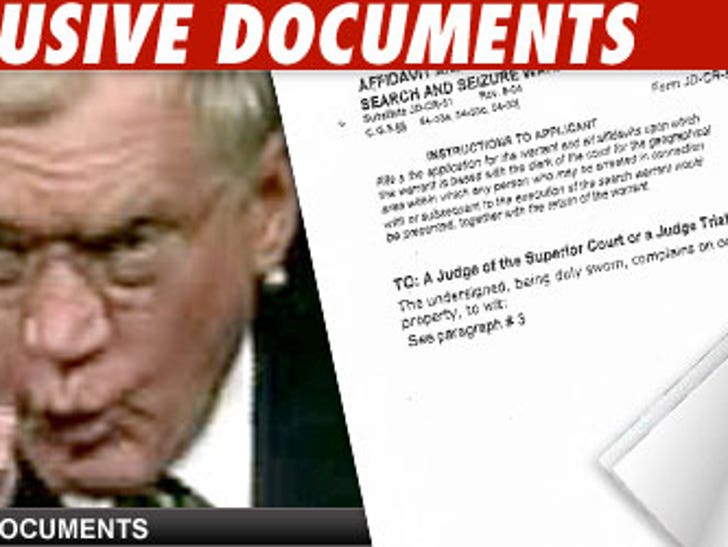 TMZ has obtained the search warrants in the David Letterman extortion case ... and the alleged extortion meeting between the suspect and Letterman's lawyer was recorded.
According to the affidavit, signed by Detective Terrence Blake and Detective Anthony Pasquarielao from the NYPD, they were seeking to search and seize "any and all computers and loose media, floppy disks, hard disks, cassette tapes, magnetic tapes, removable media, tape and/or data cartridges."
Cops were looking for correspondence, screenplays, treatments ... "regarding the demand for money in exchange for the non-disclosure of information pertaining to the personal and private lives of public figures."
According to the warrant, Letterman's lawyer received a package from Robert Halderman on Sept. 9, 2009, containing a demand letter and treatment for a screenplay and supporting materials including copies of a portion of a diary...
In the letter, Halderman states he needs to "make a large chunk of money" by selling Client #1 "a screenplay treatment."
The documents then describe "that 'Client #1's world is about to collapse around him' as information about his private life is disclosed, leading to a ruined reputation and severe damage to his career and family life."
The letter also states Haldeman has a lot more documents ... including "more photos."
According to the warrant, Letterman's lawyer met with Halderman to discuss form of payment, where he allegedly demanded $2 million. The warrant also says Halderman was supposed to bring all of his materials to a meeting on Sept. 23 with Letterman's lawyer.
The warrant notes that Halderman got a $2 million check at the meeting.
The docs say, "Client #1 feels alarm and concern about the impact of the disclosure of his personal information on his family life and career."
Halderman allegedly also said he would write a book unless he got paid. The meeting was held and recorded.