Mel Gibson & Pregnant GF -- Finally Some P.D.A.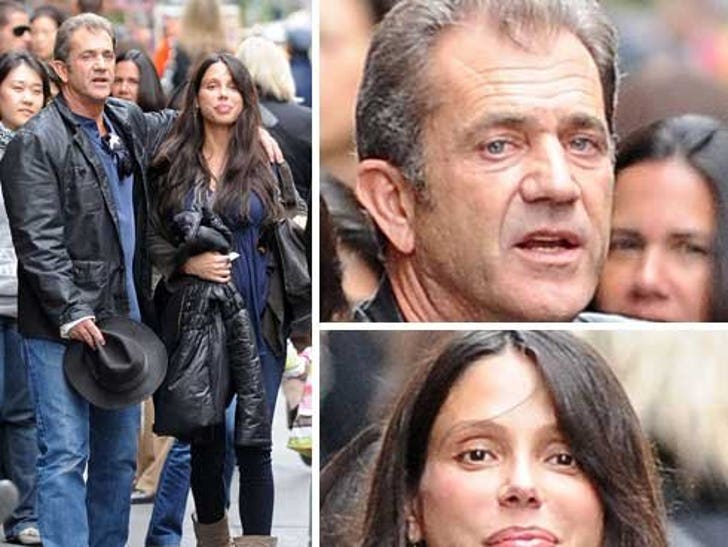 In what seems to be their first public display of affection, Mel Gibson put his arm around his unwed pregnant 39-year-old girlfriend Oksana Grigorieva after they broke bread in Manhattan on Wednesday.
Oksana is due with the 53-year-old conservative Catholic's eighth child some time this fall.