The Dad on 'Wonder Years': 'Memba Him?!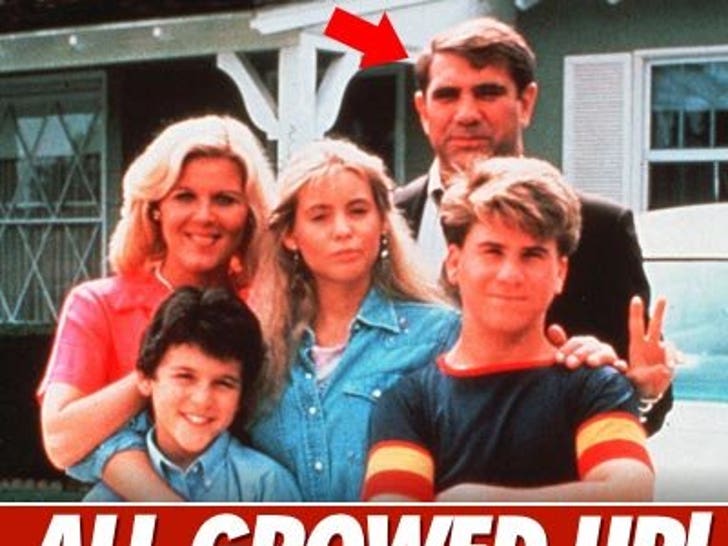 Former Letterman Intern Makes Self at Home
The "other" other intern David Letterman allegedly got down with certainly made herself comfy in Dave's office back in the day.
As we first reported, Holly Hester -- an intern for Dave 2 decades ago -- says she also had a secret relationship with the late night host when she was a student at NYU and fell head over heels for him. She says they dated for a year.
The pics, taken when Dave was still at NBC, are totally innocent -- Holly is goofing around in his office ... Dave nowhere in sight. But Holly was a bold intern -- daring to puff on one of Dave's beloved cigars.
Can you guess whose famous genes spawned these cute kids?
These pretty pups have super celebrity owners -- can you guess which stars have these canine companions?
What's the Big Friggin' Difference?!
Listen up sports fans, 'cause we got ourselves a good ol' fashion picture hunt. So strap on your spy shades and whip out your binoculars cause this picture hunt is about to go down!
**Hint -- there are THREE differences in the above photos!**
Guess which celebrity smackers have mysteriously gotten more voluptuous with time!
Celebrities Going Topless
It's one of the oldest and most surefire tricks to score a little extra attention in Hollywood -- take off your top!
Celebrity faces aren't the only thing getting a good stretch in Hollywood. Yoga has become the new "IN" thing!
These airheads should be more cautious during high wind advisories!