Smoking Gun Heene Gunning for Reality Show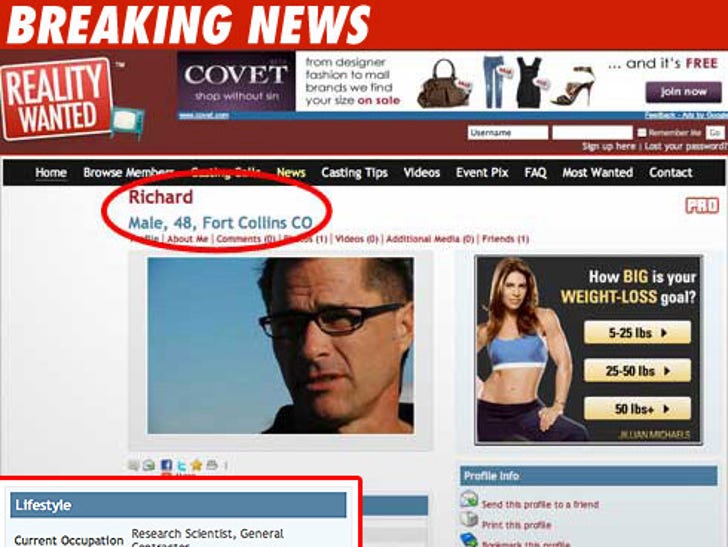 Now we know why the Larimer County Sheriff in Colorado thinks Richard Heene concocted his balloon plan 2 weeks ago ... because this is the profile he posted on RealityWanted.com, hocking himself to casting agents and producers as the next big reality star.
Heene created his profile on the website on September 28, 2009. So the posting dovetails with the Sheriff's theory.
Here's what's interesting. Although Heene described himself as research scientist, general contractor, high school educated, married, with children, male, and straight -- he didn't make a specific pitch for a specific show. The question -- why wouldn't he pitch the idea .... maybe because the core of the idea was a big hoax.