Avril's Husband Sucks Face with New Chick
Avril's Husband
Sucks Face with New Chick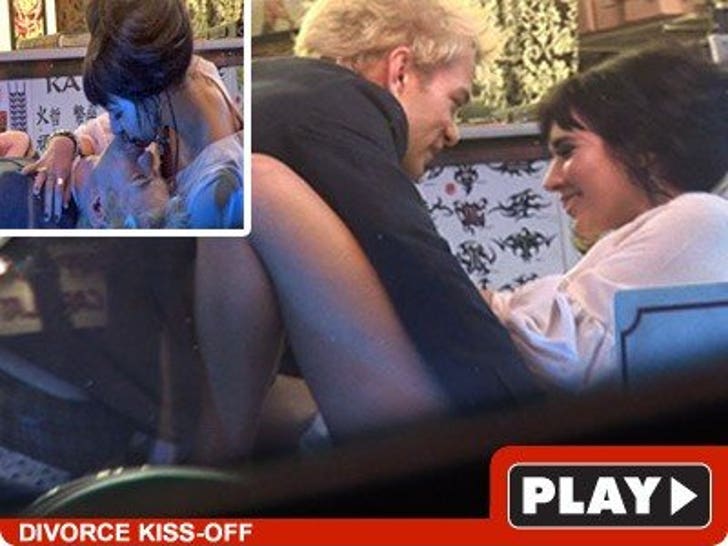 Avril Lavigne filed for divorce just last week from Deryck Whibley -- but he doesn't look all that broken up about it.
We got Deryck drowning his sorrows in girlfriend Hanna Beth Merjos' mouth at Tattoo Mania in Hollywood last night, the two looking quite cozy as they kissed and writhed all over a table inside.
Avril's divorce docs say they separated on September 4th -- boy moves fast.