Timberlake Suspect -- Knocked on Axl's Door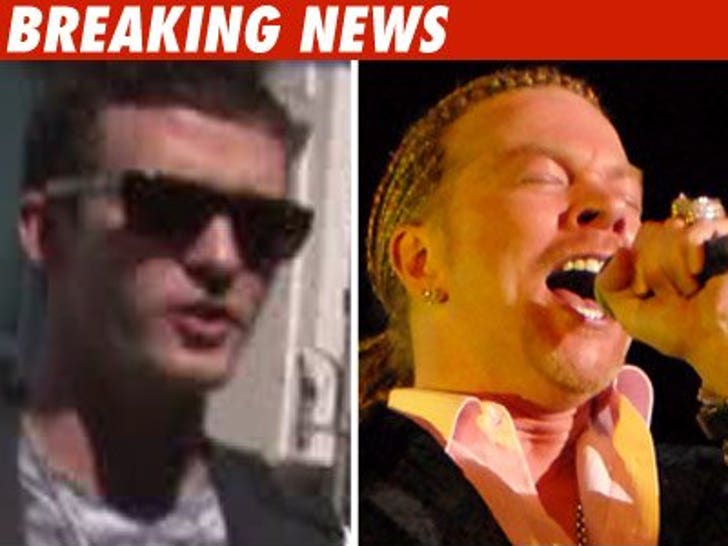 The woman accused of "stalking" Justin Timberlake has a Guns N' Roses connection -- a judge had already banned her from getting near Axl Rose.
Karen McNeil, who Justin calls an "obsessed mentally unstable celebrity stalker," was already sentenced to a year in prison after repeatedly disobeying a court order banning her from coming within 300 yards of Axl's property.
At the time, she told officials she was the Guns N' Roses frontman's wife and communicated with him telepathically.
The pestering didn't stop with jail though -- McNeil reportedly continued to send Axl letters from behind bars.