Tool Academy Tool Busted -- Bothered Non-Tools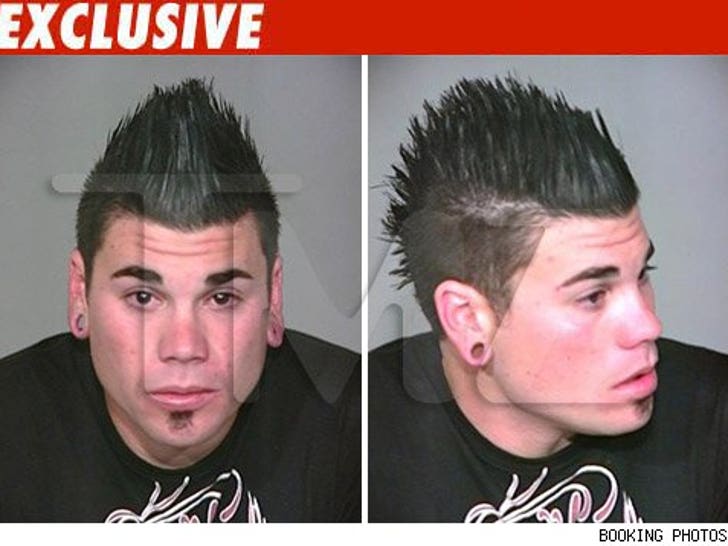 One of the tools from "Tool Academy" was allegedly being such a drunken, massive tool at a bar in Arizona this morning that his toolish behavior landed him in the slammer.
Cops tell TMZ Tyler Synon -- one of the "stars" on season two of the VH1 reality show -- was arrested at Martini Bay inside the Queens Bay Resort in Lake Havasu at 1:47 AM.
According to the police report, the "intoxicated" unemployed 22-year-old "had been having an issue with another group of guests" and was asked to leave. Synon allegedly "took a swing" at the employee who asked him to get out, then "hit a wall and a sign" as he was exiting the bar, causing damage to both.
Tyler was arrested for misdemeanor charges of criminal damage and disorderly conduct. Instead of bail, Tyler has to pay $900 in fines ... $500 up front to get out of jail and the rest within three days.
And here's the best part: Before we got the mug shots, we asked the arresting officer how he knew Tyler was from "Tool Academy" ... and he said it was because he had a huge Tool Academy tattoo on his leg. Yeah.
UPDATE: Tyler gave us the following statement: "I just got out of jail, I don't like the feeling, the tool is out of his cage and back on the prowl. I'm glad to be out it was a stupid reason, hitting the sign! There were 5 guards trying to hold me down but I'm a beast, they tried to tackle me, I tried to get them off of me."