Sean Penn -- Sometimes a Cigar...
Sean Penn
Sometimes a Cigar...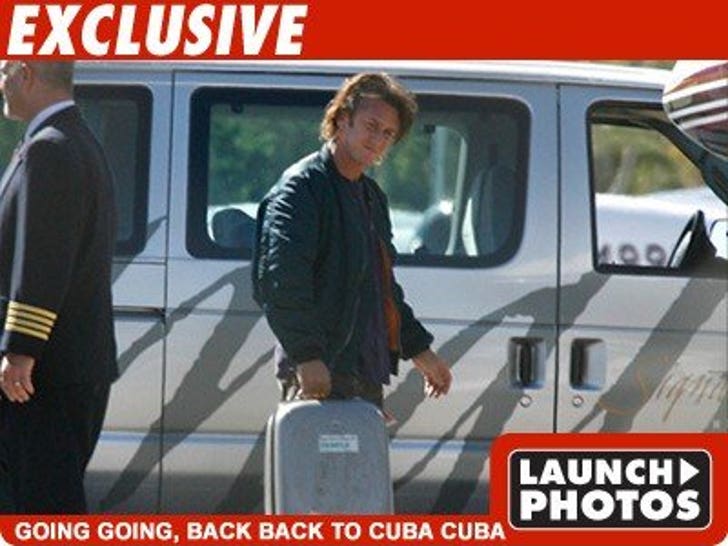 Sean Penn likes extremes ... he got a taste of Las Vegas Friday and Saturday and then took a flight to Cuba. The question -- is Sean gonna light one up with Fidel Castro?
We got these pictures of Sean and company boarding a private jet from Sin City bound for Havana yesterday.
We've learned Sean is going to the land of Fidel as a journalist, writing a story for Vanity Fair about how the Obama administration has affected Cuba.
Sean took Diana Jenkins along for the ride. Actually ... it's her plane ... she's married to the head honcho at Barclays bank.
Barclays sources say Sean and Diana are going to meet Castro -- presumably because that's what Diana told them. Sean's rep tells TMZ even though the meeting is possible, there is no appointment scheduled and no current plan to chew the fat with the dictator.