Metallica Fears Timberlake Suspect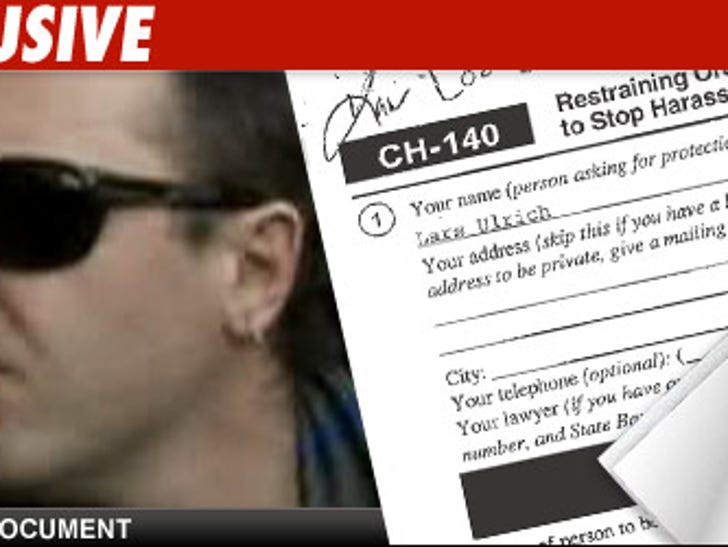 Sad but true ... the woman accused of stalking Justin Timberlake has already been banned from getting anywhere close to the boys from Metallica -- the rockers got a restraining order against her back in March.
The docs were filed in L.A. County Superior Court by drummer Lars Ulrich, who requested Karen Jane McNeil stay at least 150 yards away from all of the members of the band, their families and the people who run the Metallica fan club.
Timberlake was granted a restraining order against McNeil last week after claiming she had been coming to his home, entering through the gate and refusing to leave.
Axl Rose also had issues with McNeil beginning in 1995 -- she was eventually sentenced to a year in prison for violating a court order to stay away from the G 'N' R frontman.