Seacrest's Alleged Stalker -- Book 'Em Danno!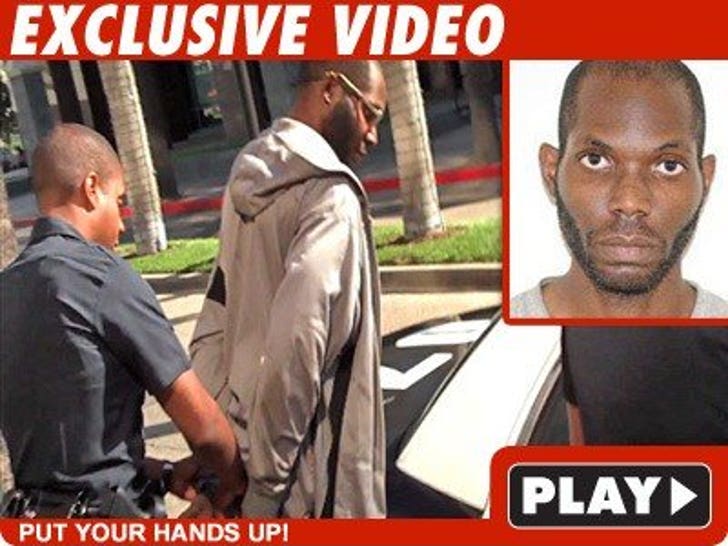 TMZ just got video of Ryan Seacrest's alleged stalker being taken to the LAPD station for booking.
Chidi Uzomah was arrested at 9:40 AM PT today, after showing up at the E! offices, where Ryan was working.
Uzomah had a knife on him when he showed up.
Uzomah was convicted last month of battery and two other misdemeanors after assaulting one of Seacrest's security guards outside an O.C. hospital. The judge placed him on 3 years probation and ordered him to stay away from Ryan.