La-Z-Boy Puts Brakes on DUI Chair Auction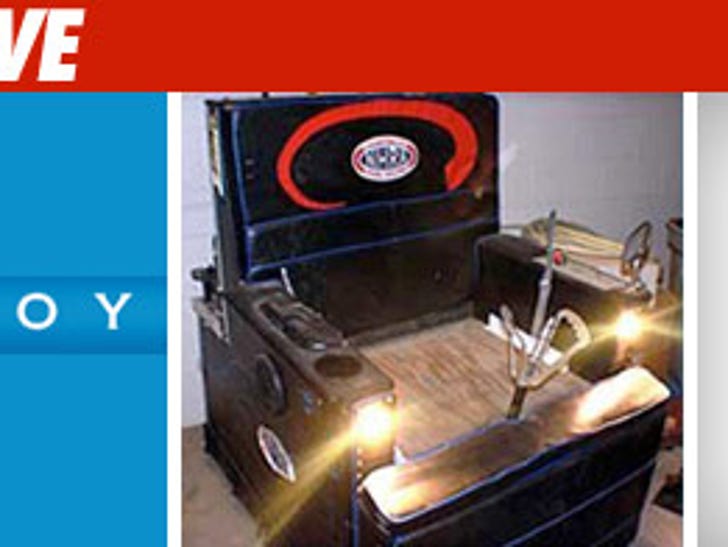 Mere hours before bidding was scheduled to end on the infamous DUI La-Z-Boy-Mobile, the motorized recliner suddenly vanished from the auction -- and TMZ has learned it's all because of a battle over its name.
With the price at $43,100 and rising, eBay received a demand letter from the most unlikely of parties -- the La-Z-Boy corporation itself. We're told La-Z-Boy played the trademark card due to the title of the auction "La-Z-Boy DWI Chair" and eBay was forced to pull the auction.
Here's the worst part: the chair was being auctioned off by the Proctor Minnesota Police Department and all profits were to benefit the taxpayers.
We're told La-Z-Boy "felt bad" about stopping the auction -- but hey, business is business.
Fear not motorized chair enthusiasts -- we've learned the cops plan on re-listing the chair in just a few hours.