La-Z-Boy-Mobile -- $43,000 Diamond in the Rough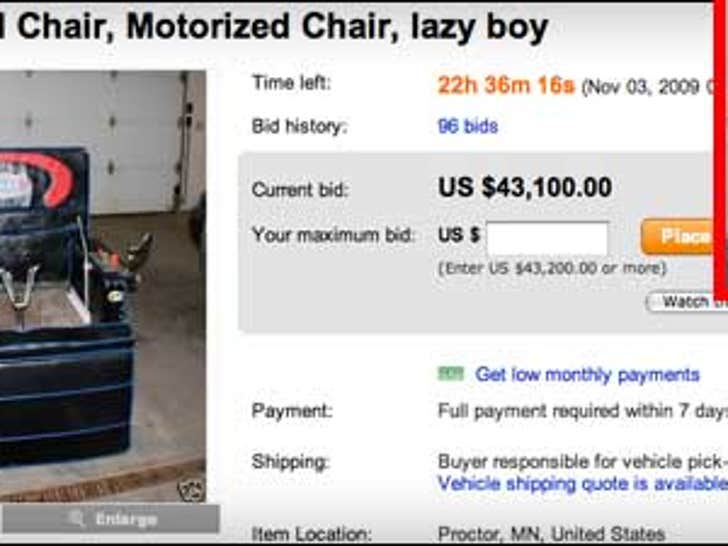 The dude who got a DUI on a converted La-Z-Boy was literally sitting on a goldmine and he didn't know it -- now his beloved recliner-mobile is currently fetching more than $43,000 in a police auction ... and he won't see a cent of it.
The bid for Dennis LeRoy's infamous La-Z-Boy-Mobile is currently at $43,100 -- and there's less than 24 hours to go.
Cops in Proctor, MN, made a deal with LeRoy to remove one of the DUI's from his record if they could sell the contraption -- but little did they know LeRoy's franken-chair could be worth as much as a brand new Audi A5.
For the record -- a regular, non-motorized recliner usually goes for around 700 bucks.