Burglar Bunch Raid Turns Up Loot, Passport
Burglar Bunch Raid
Turns Up Loot, Passport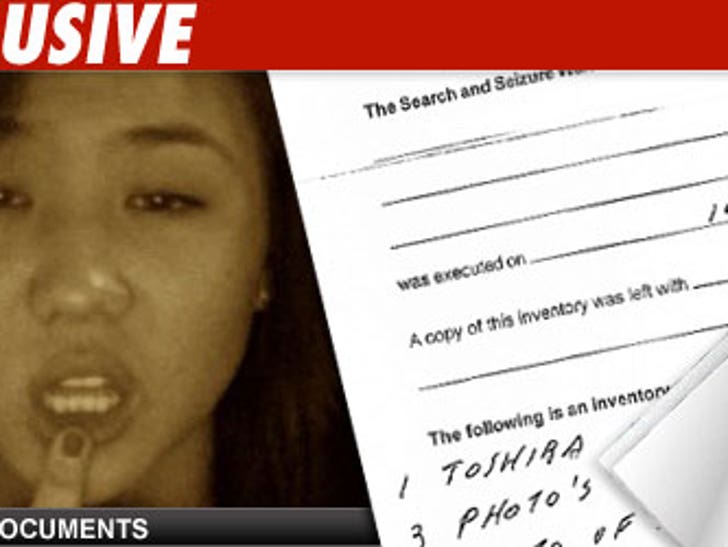 Hollywood Hills Burglar Bunch suspect Rachel Lee had her Las Vegas home raided, and TMZ has the search warrant showing what was seized.
Cops recovered the following items:
-- 1 Toshiba laptop
-- 3 photos of Paris Hilton
-- 2 pair of jeans
-- 1 HP laptop
-- 1 white hat
-- 1 LG desktop computer
-- "narco kit containing marijuana"
-- $20,401 in US currency
-- 1 Korean passport
As we previously reported, our sources told us the jeans were linked to Rachel Bilson, the white hat to Lindsay Lohan and the photos of Paris Hilton were "partially nude."

Lee was arrested for possession of stolen property.